Our focus is on you. We reduce your workload, so you have more time to focus on other areas of your business.
We're progressive and stay ahead of the curve. We're connected to the industry and will keep you apprised of what's most important to know.
We're problem-solvers. We create customized solutions for you and your employees.
Our mission drives us: benefitsone seeks to create high-value employee benefits plans, delivering customized solutions with exceptional service and personal attention to our clients. We value our community and industry relationships and apply the same high standards of care to the individuals and organizations who count on us.
Jack Duvernay, RHU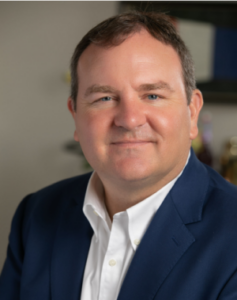 PRESIDENT
Jack is one of Louisiana's leading employee benefits professionals with nearly 20 years of experience. Specializing in both small and large group
employee benefits, Jack advises clients on all aspects of benefits selection, administration, managing open enrollment, employee education, and
providing benefits and labor law compliance support.
Jack has served as President of the Louisiana Association of Health Underwriters (LAHU), and Chairman of LAHUPAC (Louisiana
Association of Health Underwriters Political Action Committee). In these positions, he has worked with lawmakers to promote and craft
legislation on behalf of Louisiana consumers. He is also a member of Louisiana Insurance Commisioner Jim Donelon's Agent Advisory Board.
Jack is a Louisiana State University graduate and holds both Property & Casualty and Life & Health insurance licenses. He holds the PPACA
(Patient Protection and Affordable Care Act) and CDHC (consumer directed healthcare) certifications and NAHU's Registered Employee Benefits
Consultant designation.
Rusty Levy, CLU, ChFC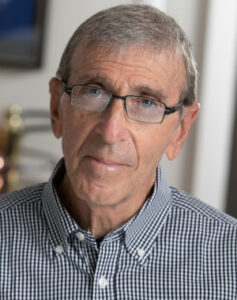 PARTNER
Charles "Rusty" Levy has been in the employee benefits market for more than 45 years, with many of his current client relationships dating back almost three decades. He specializes in small- to medium-sized companies advising them on their group medical, dental, vision, life and STD and LTD insurance.
Rusty is active in the community and has dedicated countless hours to many organizations, including the Covenant House New Orleans, Hillel International and Visiting Nurses.
Tee McCoy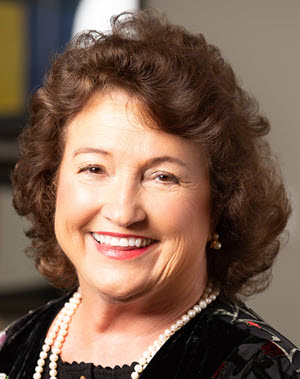 PARTNER
Mary Anna "Tee" McCoy is an experienced Certified Employee Benefits Specialist. For over 45 years, Tee has been a noteworthy leader in employee benefits. Driven by her strong work ethic, she takes pride in creating and maintaining strong relationships with her clients. She enjoys working with her clients to provide the very best options and outstanding service for their 403(k), profit sharing, group medical, disability, life insurance and special risk coverages.
Tee's accomplishments and commitment to community have been praised by her peers.  She has devoted her time to many organizations including the New Orleans and La Terre Association of Insurance and Financial Advisors, New Orleans Association of Health Underwriters and the Louisiana Department of Insurance.
Jason Dowies, Partner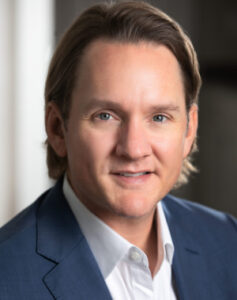 PARTNER
Jason Dowies, a benefits specialist of almost 20 years, works with individuals, families and companies across Louisiana. Jason's client-first approach guides the work he does at benefitsone. He enjoys establishing trust with new clients and maintaining strong relationships over the long term.
Jason has a deep understanding of various health insurance solutions and products, including those available from Medicare and in the complex Federally Facilitated Marketplace.
Jason was born in Texas, grew up in Mississippi and eventually came to the area to attend LSU. He enjoys spending time with his family and working as an actor in film, television and theatre.
Sarah Khalili, MHA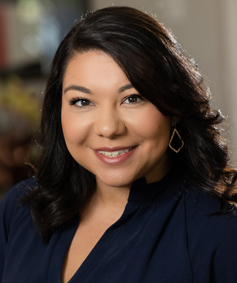 ACCOUNT MANAGER
Sarah is an employee benefits professional with 3 years of insurance experience. Her knowledge of employee benefits includes customer service,
advocacy, open enrollment, insurance education, and a vast knowledge of health insurance plans including Medicare products, and ACA plans.
Sarah is a Southeastern undergraduate alumnus and earned a Master's degree in Healthcare Administration from Texas Tech University Health
Sciences Center. She holds a Louisiana Health & Life insurance license.
Michelle Wiley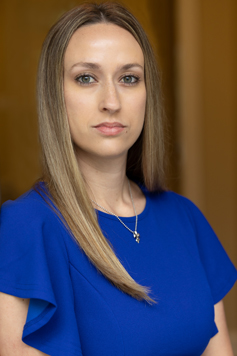 ACCOUNT MANAGER
Michelle is an employee benefits professional with over 8 years of industry experience. Her employee benefits expertise includes helping companies shop for and design their health plans, conducting employee education and enrollment meetings, and providing customer service to employers and their employees. Michelle has worked with large and small employers and brings a vast knowledge of self-funded insurance and third party administration to the benefitsone team.
Michelle attended Southeastern Louisiana University and holds a Louisiana Health & Life insurance license.
Stacie Raimondi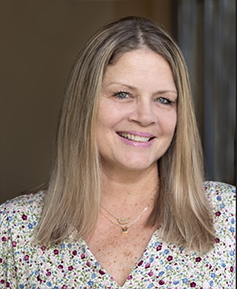 ACCOUNT MANAGER
Stacie is an employee benefits professional with over 25 years of experience. Her knowledge of employee benefit includes customer service, conducting employee education and enrollment meetings, assisting clients with shopping for stop loss and design of their medical plans, as well as knowledge of ACA plans, and CAA guidelines.
Stacie attended Delgado Community College and holds a Louisiana Health & Life insurance license.